The netcy.com Story
NOVATEX SOLUTIONS LTD. was founded in November 1999 in Nicosia. The purpose of the company was and is to create and offer services in Cyprus online. In Cyprus, netcy.com creates websites to enter the market for corporate web hosting and web design. From its inception until today, netcy.com has made steady and great strides in its development.
Within these 10 years, Novatex Solutions has expanded by creating other websites related to internet services, promoting services and global market. Integrating technology so that high standards can provide reliable, functional and also financial services. Today it has the ability and capacity to provide your own partnering web services. The experience of the field of Internet and computers can guarantee success in your internet world and support all your business efforts in this area.
Company Infrastructure & Partners
Novatex Solutions has developed a partnership with two major European data centers in Great Britain and a data center in America. Novatex Solutions hosts the servers of the company in accordance with the standards set by international standards of reliability, security and speed access to data centers. All equipment are covered by UPS to ensure availability of 99.95% in the event of power failures and diesel generators that are activated automatically when the batteries of the UPS start to deplete.
Our Datacenters
Our datacenter in France is certified ISO 27001:2005 for providing and operating dedicated cloud computing infrastructures based on the ISO 27002 and ISO 27005 security management and risk assessment norms and associated processes, obtained SOC 1 and 2 type II certifications for 3 data centres in France and 1 in Canada, proof of how secure its Private Cloud solution is.
Our datacenter in Germany is certified in accordance with DIN ISO/IEC 27001, internationally recognized standard for information security, certification for our entire data center parks and infrastructure verification for our continuous assessment of and sustained improvements to security standards.
Our company also maintains datacenters in Italy and the United States of America.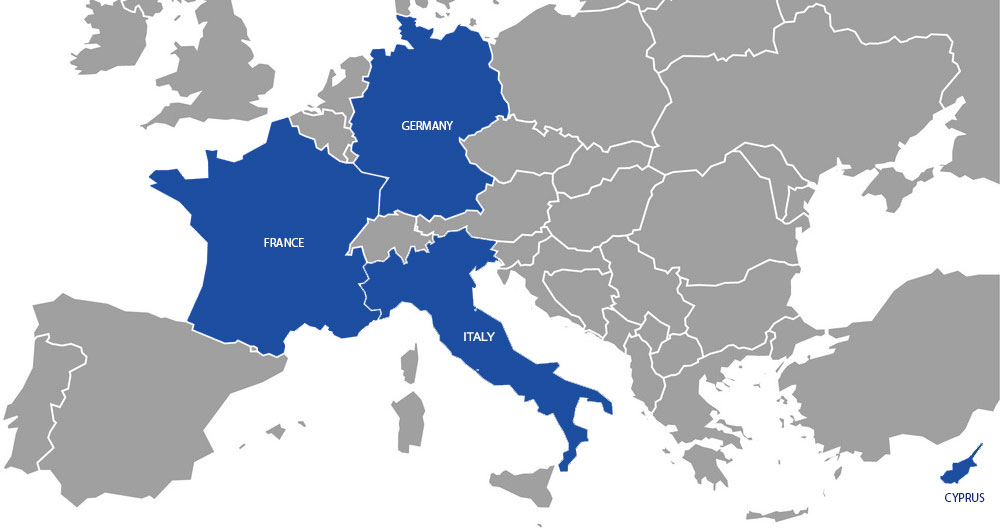 Local and International Domain Registrar
Novatex Solutions is a registrar for domain names (Domain) ending in.CY. It also has cooperation with foreign companies for domain names in various international TLDs (.EU,.COM,.net,.org , etc.) and collaboration with companies such as INTEL, Microsoft, Google, Yahoo, Facebook etc.
Our Network
Quad Core INTEL Xeon processor servers with 16 Gigabyte DDRII RAM Memory arrays and Raid 1 (mirroring) disk arrays for data security. Novatex Solutions collaborates with cPanel Inc. to offer one of the most popular control panels, cPanel/WHM. Through the cPanel/WHM service, each customer, reseller or administrator can perform with ease all necessary work to manage their websites and package services available.
24 / 7 Support
Technicians and staff are always available day and night in case of an issue relating to the software, hardware and networking services, ready to face the situation and provide a solution.